Near real time measurements of the Environmental Monitoring Unit (EMU) on-board Galileo satellites 0207 and 0215 are presented.
Galileo satellite medium‐Earth orbit (MEO) is circular (altitude of 23,222 km) with a nominal inclination of 56°. A wide range of L-shells is sampled as the magnetic latitude changes along MEO.
Near real time plots
Solar proton flux measurements outside magnetospheric shielding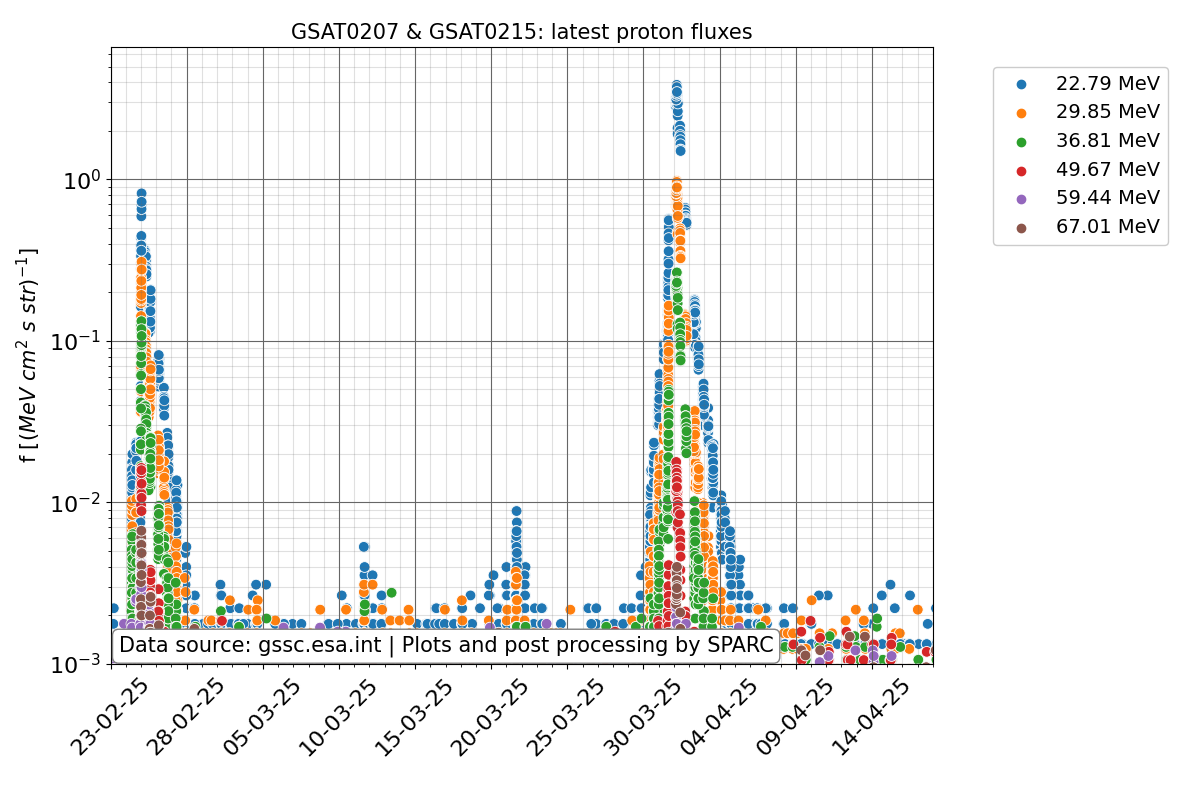 Latest available Electron Fluxes from GSAT0207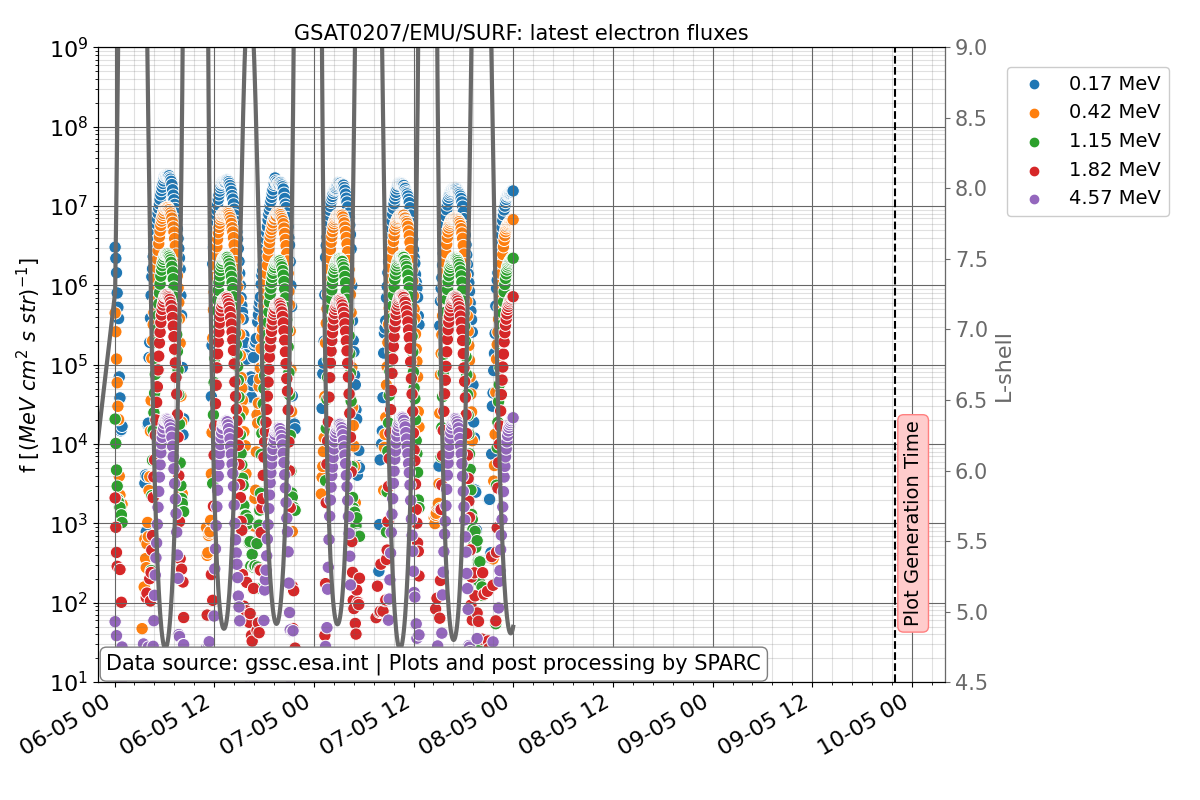 Latest available Electron Fluxes from GSAT0215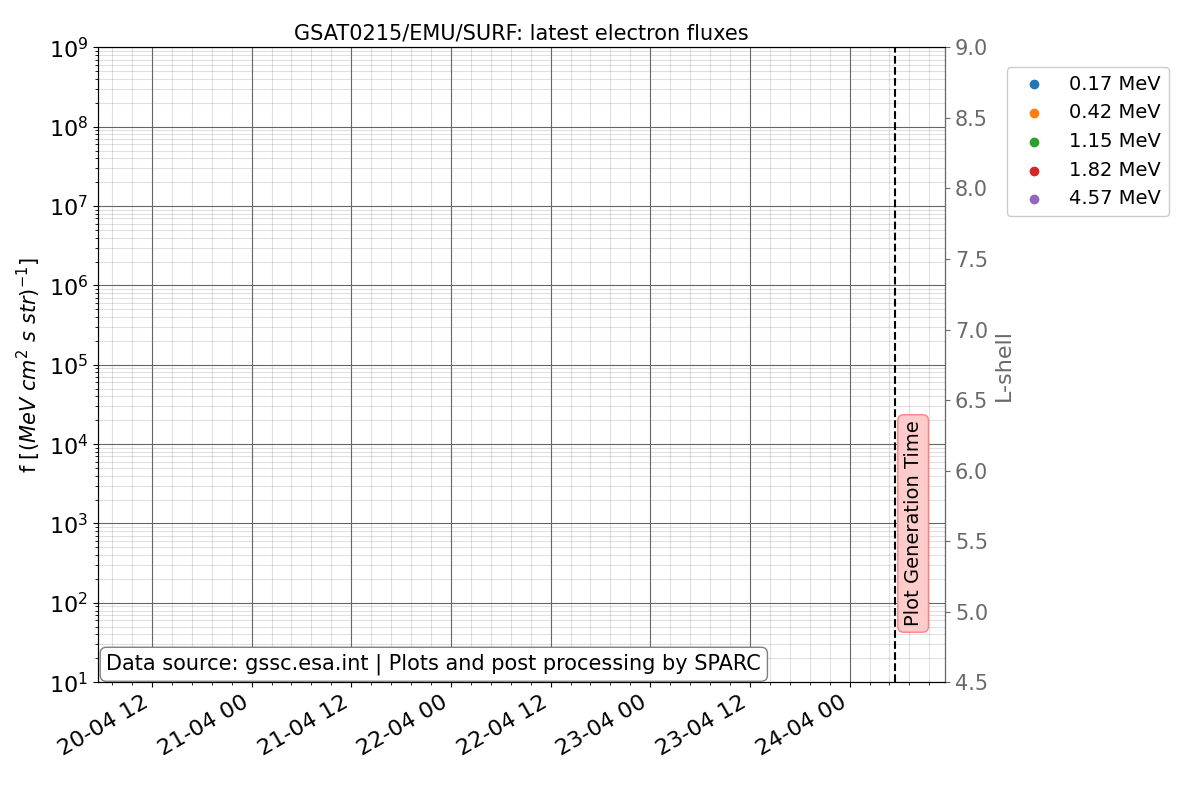 Orbit averaged electron fluxes from GSAT0207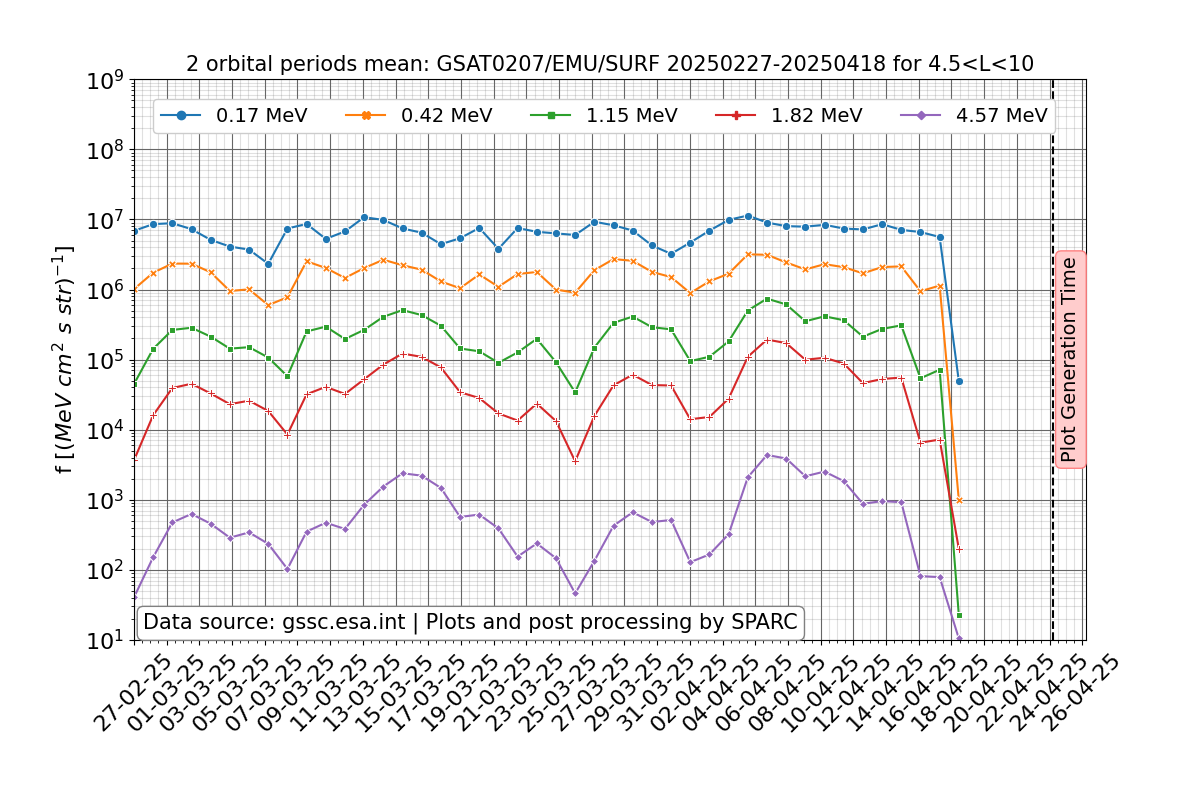 Orbit averaged electron fluxes from GSAT0215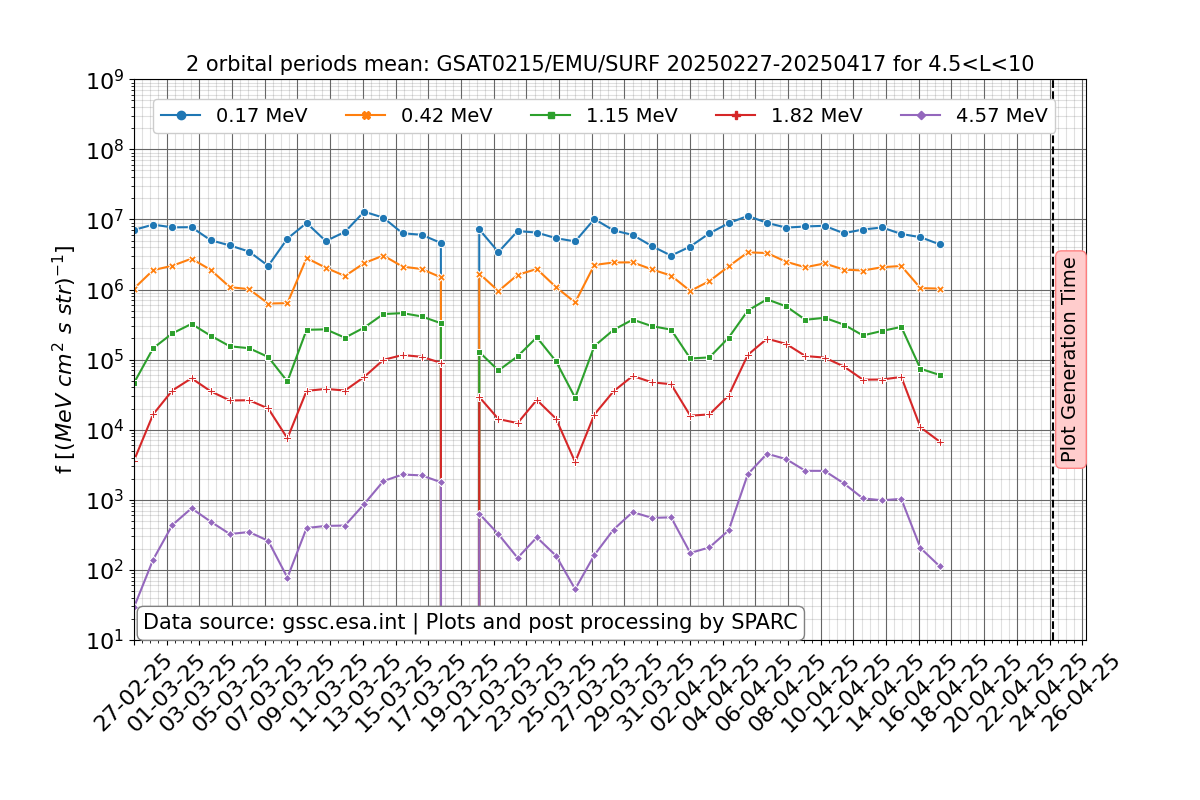 Acknowledgments
Galileo/EMU data can be acquired through the European Global Navigation Satellite Systems Agency (GNSS) science support centre website.
The data processing software was developed by SPARC through the project "Data Exploitation of new GALILEO Environmental Monitoring Units (EMUs)" under the European Space Agency (ESA) contract 4000119253/17/NL/LF/hh. The project was implemented in collaboration with the Surrey Space Centre at the University of Surrey (UK) and DH Consultancy (Belgium). SPARC acknowledges the support by ESA officers Hugh Evans and David Rodgers (ESA/ESTEC). Details on the data processing can be found in the article Data Exploitation of New Galileo Environmental Monitoring Units.
The post-processing and the display of real time plots of GSAT/EMU measurements is an initiative by SPARC.
Galileo satellite image ©ESA/Pierre Carril.